Panasonic AG-HVX200 Complete Shooting Kit Hire - £60/Day or £225/Week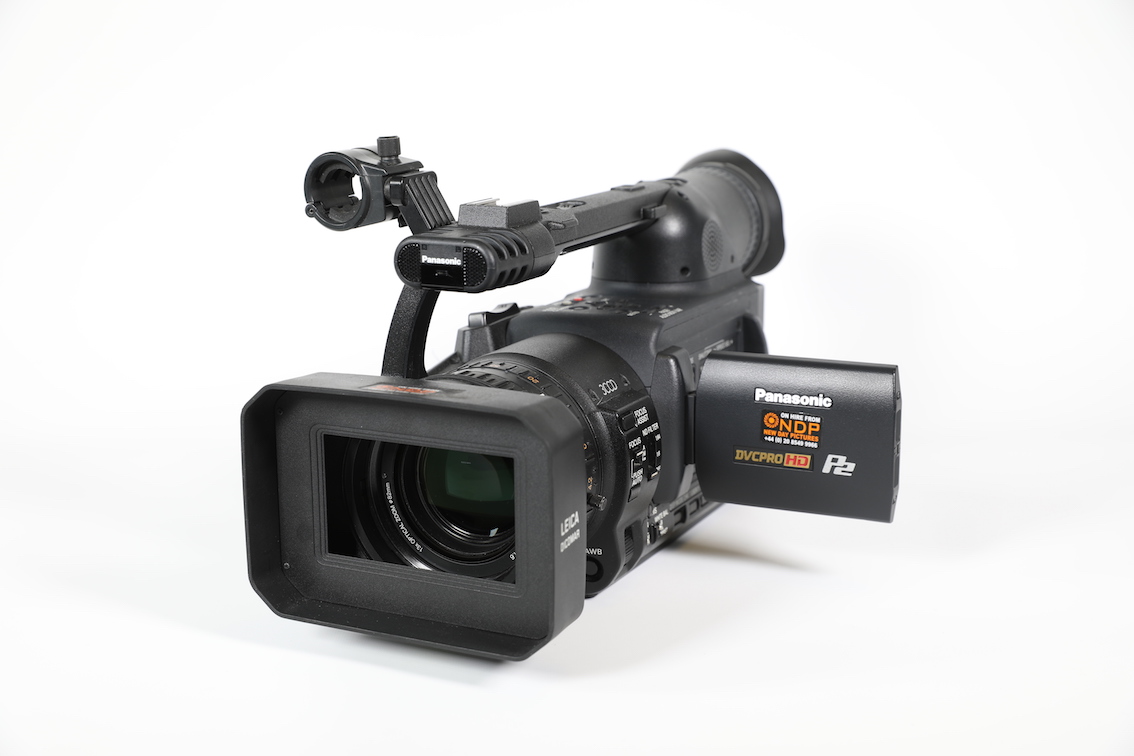 Panasonic AG-HVX200 Complete Shooting Kit Hire - £60/Day or £225/Week
1/3" 3CCD image sensor. DVCPRO HD & DV recording to P2 card & MiniDV tape. 13x Leica zoom lens.
All our HVX200 kits come with camera, case, batteries, charger, mains power supply, headphones and all necessary cables.
1x Swit S-8D54 Battery
2x Panasonic CGA-D54 Battery
1x Panasonic Power Supply Adaptor
1x Fig 8 Mains Cable
1x Component Cable
1x Firewire 4-4 Pin
1x Firewire 4-6 Pin
1x USB Cable
1x 3 - 3 Phono Cable
1x Sony MDR-V150 Headset
1x Panasonic Remote Control
2x Panasonic AJ-P2008HG P2 Card
1x Century Optics .6x Wide Angle lens
1x Panasonic DE-A20C Charger
1x Tripod
1/3" 16:9 native progressive 3-CCD camcorder. Selectable DVCPRO HD, DV etc. CineSwitch for variable frame rates in 720p mode. Record to MiniDV tape or P2 cards.
The Panasonic HVX200 is capable of breathtakingly beautiful High Definition performance.
Records to P2 cards or MiniDV tape (SD only). DVCPRO HD, DVCPRO50, DVCPRO and DV formats.
The AG-HVX200 combines a progressive native 16:9 HD 3CCD imaging system with a HD quality Leica Dicomar wide-angle zoom lens in a camera-recorder. This new DVCPRO HD P2 handheld camera-recorder provides 1080i/720p HD recording with the production-proven image quality of DVCPRO HD compression (video bit rate: 100 Mbps). The DVCPRO HD codec uses optimal intraframe compression, each frame stands on its own.
Also able to record Standard Definition in the DVCPRO50, DVCPRO and DV formats, the AG-HVX200 supports migration from the entire DVCPRO family of equipment to the total IT experience. All 1080, 720, and 50i signals support 25p and 50p frame rates. The AG-HVX200's variable frame rate function responds to both slow and quick action. Its true 25p/50p progressive video, cine-like gamma curves and cinelike colour matrix capture images and scenes with the same look and feel as footage from a film camera.